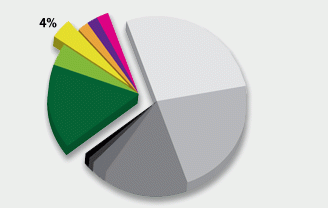 Approximately 1,000 people rely on Redi-Wheelsand RediCoast paratransit services every day. A mix of small buses, mini-vans and sedans are used to take customers with disabilities to medical appointments, to work, to shop or to visit friends. The average cost for each ride is nearly $43.
Three percent of the sales tax revenues generated by the original Measure A was used to establish a $25 million trust fund to support paratransit services. Since then, interest from the fund has been used to buy new vehicles and improve service delivery.
It is estimated that the new measure will generate $60 million in sales tax revenue to continue to support these vital services.
12/22/16 - dt/crd