PROJECT OVERVIEW 
Highway 101 is the busiest corridor in San Mateo County and is essential for getting people and goods to where they need to go. The corridor includes many types of transportation on and off the highway that connect the community including travel by foot, car, bus, bicycle, train, and ferry. The San Mateo County Transportation Authority's (TA) vision for 101 is to be an interconnected corridor which serves the needs of all travelers in San Mateo County, no matter how they choose to travel.  
To meet this goal, the TA is developing the 101 Corridor Connect North County Multimodal Strategy which will identify underfunded but necessary projects that improve and encourage the use of different types of transportation. 
 
Fact Sheet Hoja Informativa 情况介绍

JOIN THE CONVERSATION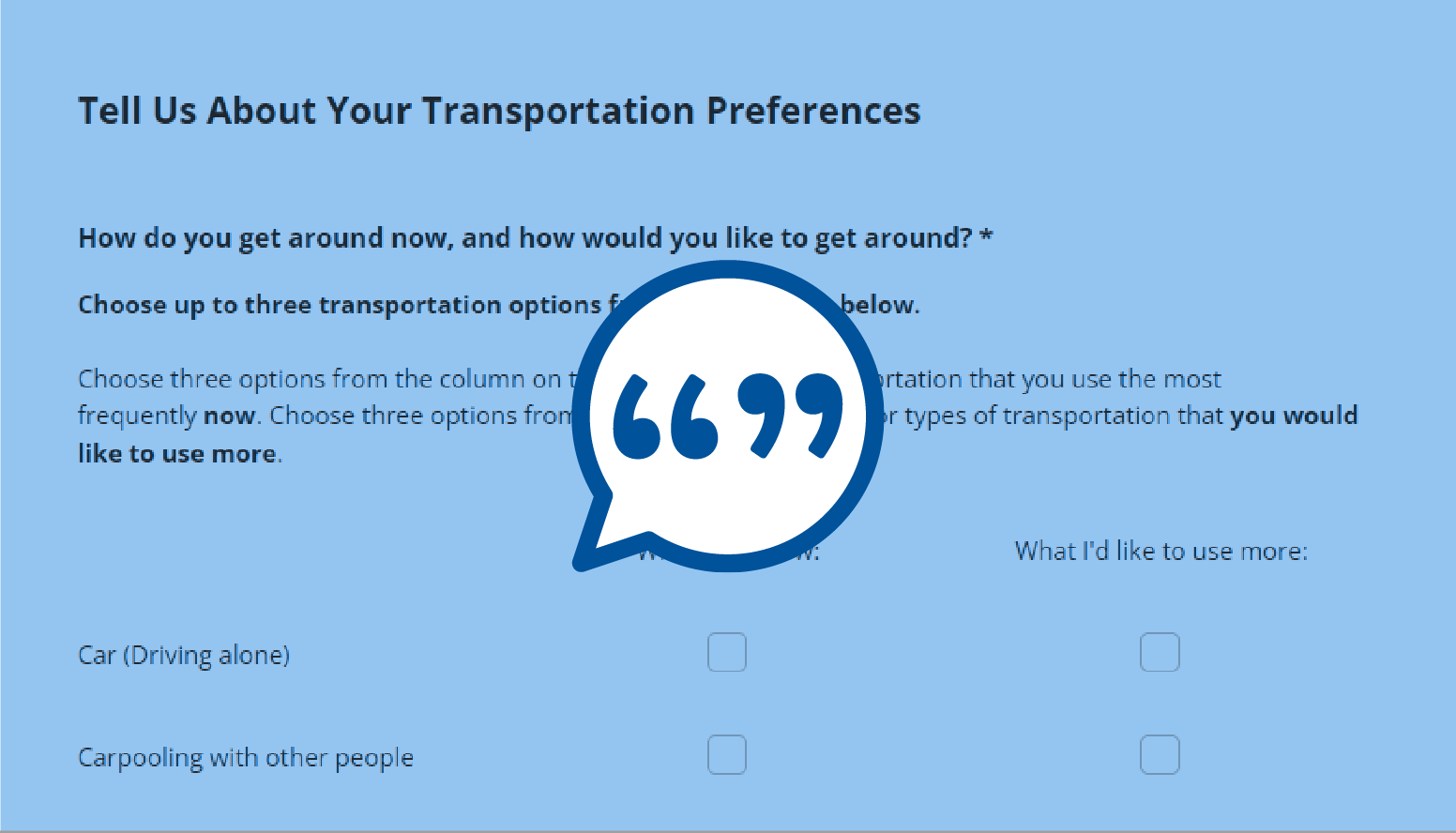 How would you prefer to get around? Join the conversation.
---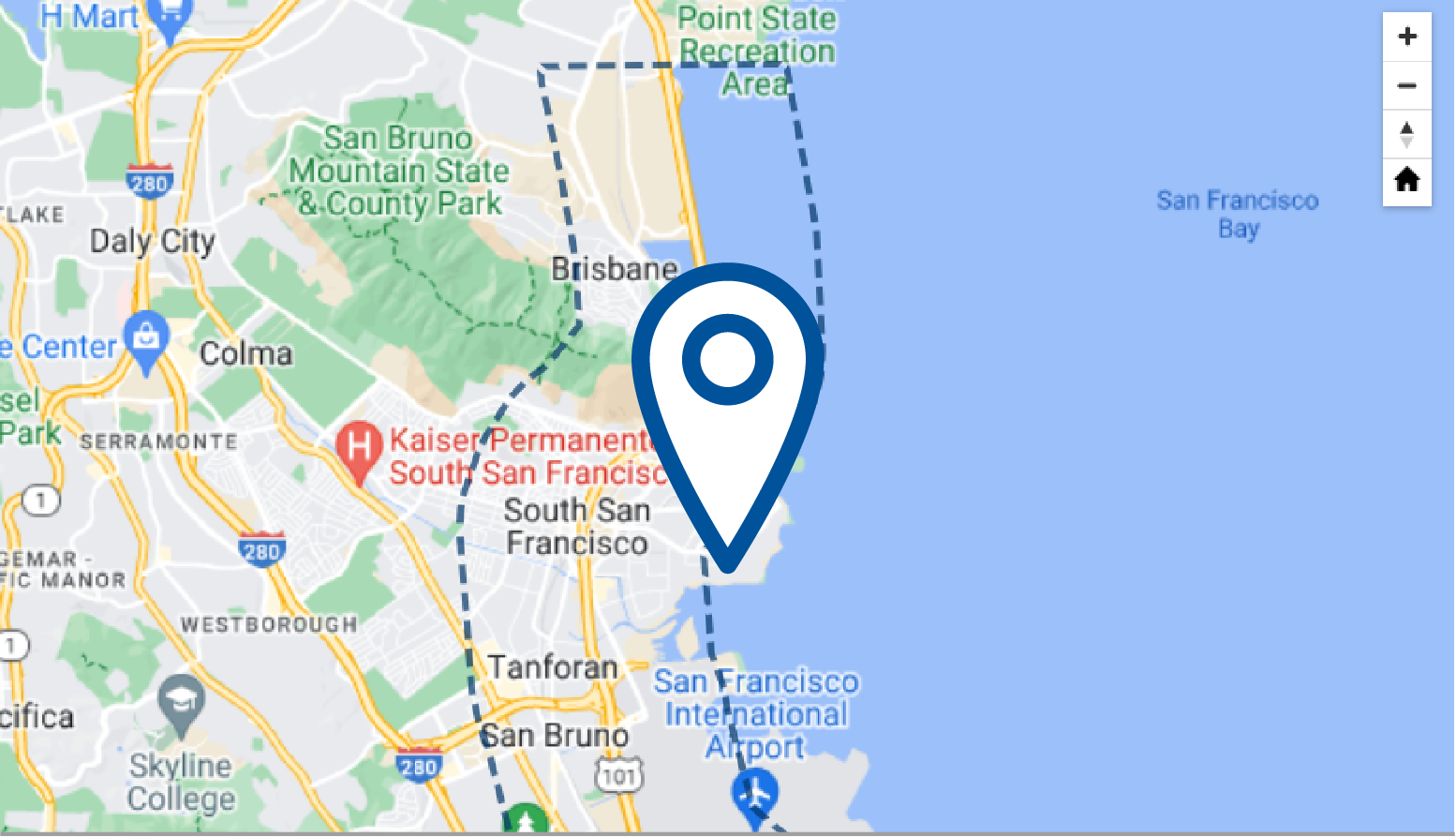 Where would you like to see improvements? Show us on the interactive map.
---
PROJECT GOALS 
 

PROJECT LOCATION 
The North County Multimodal Strategy focuses on an assessment of the 101 corridor in northern San Mateo County, including the cities of Millbrae, San Bruno, South San Francisco, and Brisbane as well as adjacent unincorporated communities. The project includes a one-mile study area along both sides of the corridor to identify projects that can be considered for inclusion in the strategy.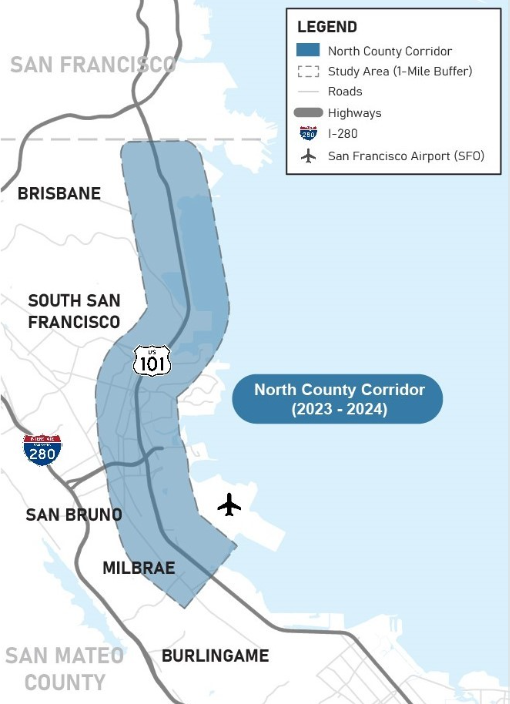 WHAT DOES "MULTIMODAL" MEAN? 
A mode of transportation is a term used to distinguish different ways of moving people or goods. Common modes of transportation include driving, walking, biking and taking transit. A multimodal transportation system offers people the opportunity to travel using whichever mode of transportation best suits their needs.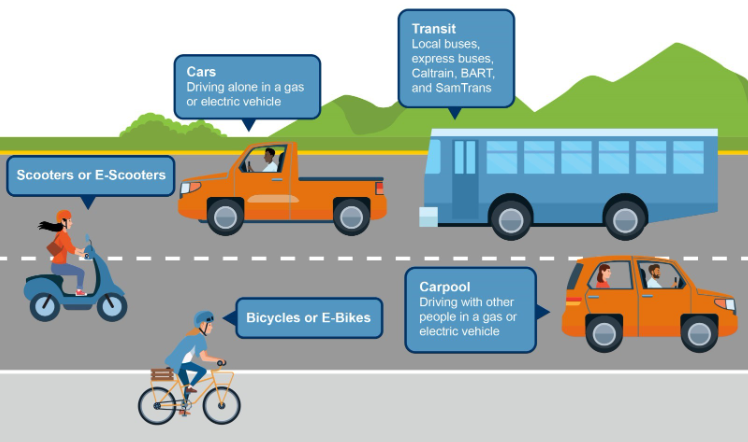 GET INVOLVED
The TA would like to hear how you like to travel and why, what you value most about transportation, and what can be improved. If you travel along the 101 corridor, we want to hear from you! Your feedback will be critical for determining priority projects and improving transportation access in the North County. The online survey closed on November 17, 2023.
Fill out the brief survey here | Complete la breve encuesta aquí | 在此处填写简短调查
PROJECT TIMELINE
Phase 1 – Existing Conditions Assessment (Summer 2023)
Evaluate current travel patterns.

Identify planned projects within the North County corridor for inclusion in the mutimodal strategy.
Phase 2 – Project Evaluation and Community Engagement (Fall 2023)
Engage with the community to understand the public's priorities for transportation.
Incorporate feedback from the community to develop a list of recommended projects to be included in the strategy.
Phase 3 – Draft North County Multimodal Strategy (Fall 2023 to Winter 2024)
Finalize the list of projects to be included in the strategy.

Draft recommendations on how to prioritize transportation projects.

Release final North County Multimodal Strategy.

RESOURCES

Fact Sheet Hoja Informativa 情况介绍

CONTACT INFORMATION
For more information or to join our mailing list, please email info@smcta.com.
---
FREQUENTLY ASKED QUESTIONS

FAQ Preguntas más frecuentes 常问问题