Measure A Programs
San Mateo County voters first approved Measure A in 1988 in San Mateo County. Measure A is a half-cent sales tax dedicated towards transportation facilities, services, and programs. In 2004, voters reauthorized Measure A to run between January 1, 2009 and December 31, 2033. The Measure A Transportation Expenditure Plan (TEP) identifies six primary categories for investment: Transit, Highways, Local Streets/Transportation, Grade Separations, Pedestrian and Bicycle, and Alternative Congestion Relief Programs, to be guided by the following Vision and Goals and Objectives.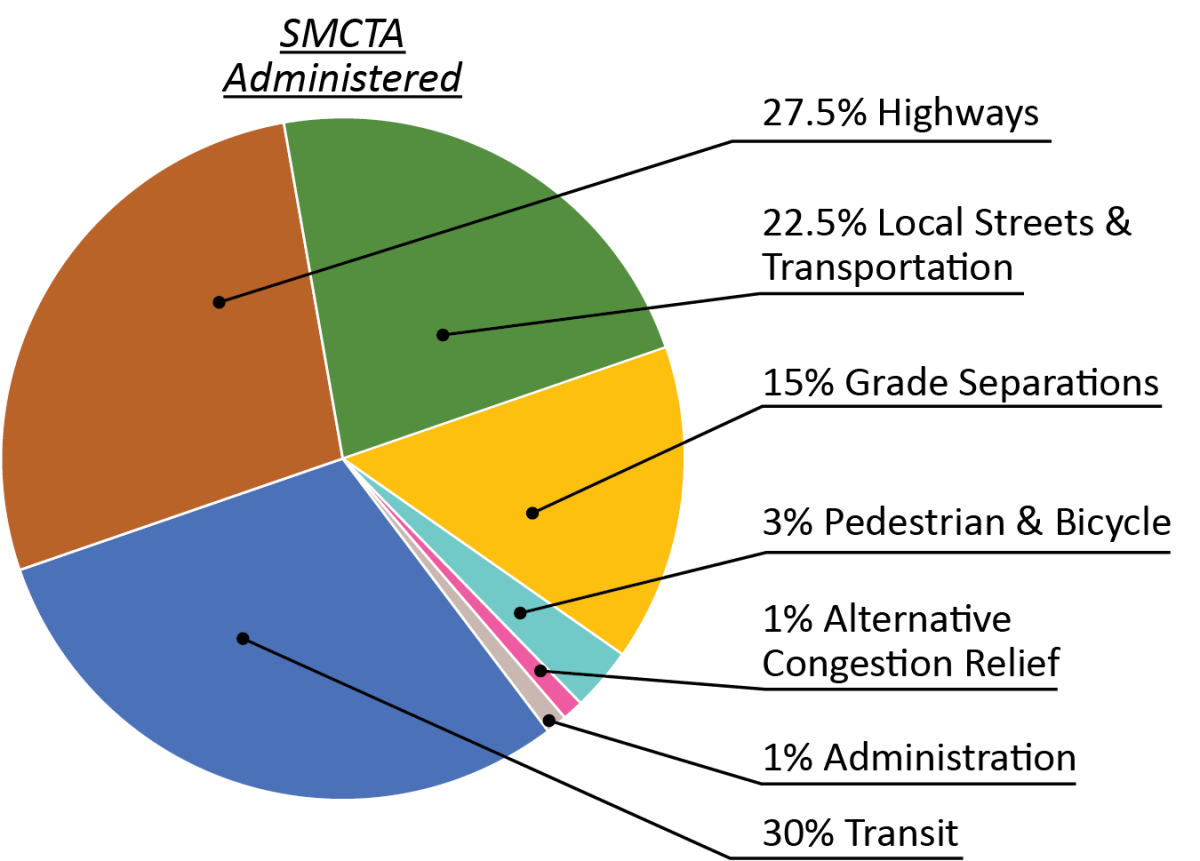 Learn about completed, current, and upcoming projects.
Vision
Target key, congested corridors for highway and transit
Continue to improve connections with regional transportation facilities
Enhance safety in all aspects of the transportation system
Meet local mobility needs, especially those of seniors and people with disabilities
Meet the Cities' and County's unique local transportation needs
Leverage local, state and federal funds
Encourage transportation projects that support transit-oriented development
Goals
Reduce congestion
Make regional connections
Enhance safety
Meet local mobility needs
Measure W Programs
Measure W, approved by San Mateo County voters in 2018, will generate additional funds from another half-cent sales tax authorized for a period of 30 years beginning July 2019 and ending June 30, 2038. Measure W contains the Congestion Relief Plan which establishes five Investment Categories for these funds: Highway/Interchange, Local Safety/Pothole, Bicycle/Pedestrian, Regional Connections, and Public Transit.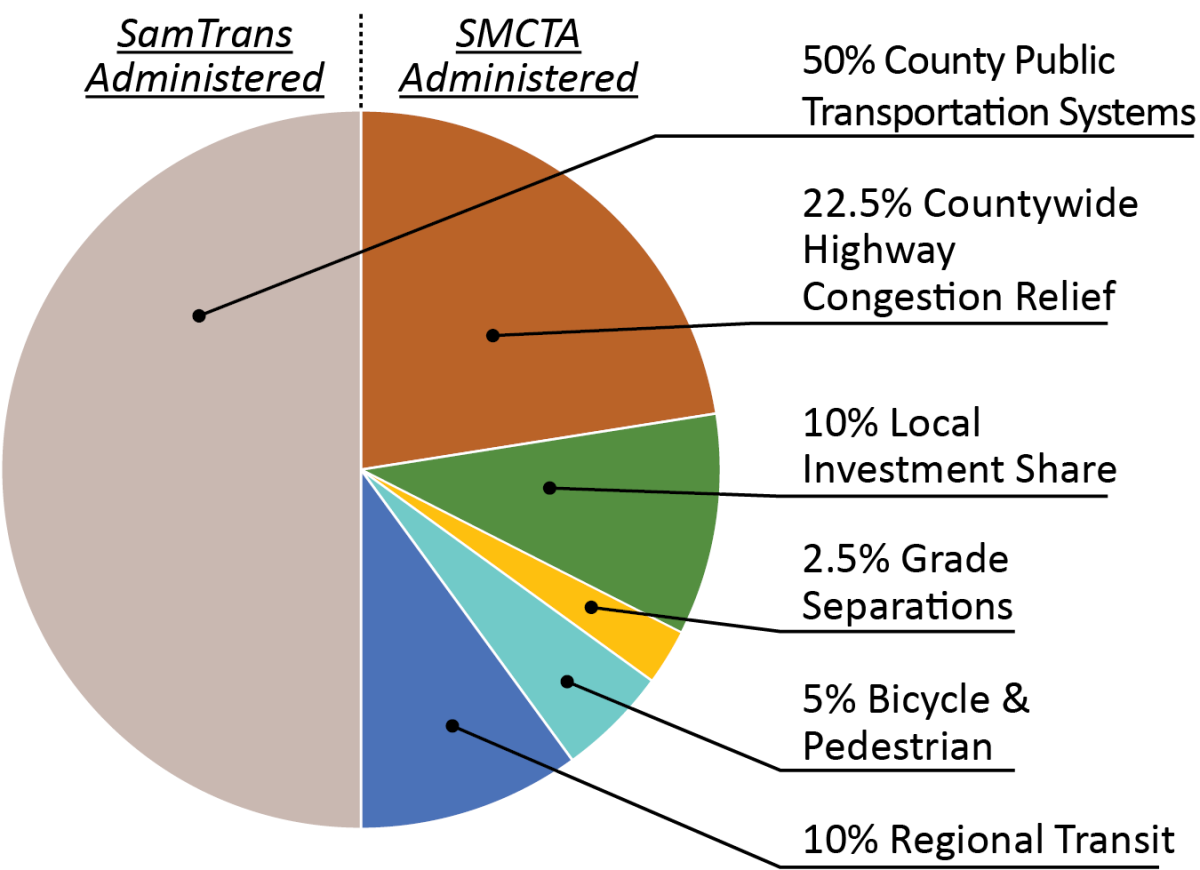 Measure W contains 11 Core Principles to guide program implementation where applicable:
Relieve traffic congestion countywide
Invest in a financially sustainable public transportation system that increases ridership, embraces innovation, creates more transportation choices, improves travel experience, and provides quality, affordable transit options for youth, seniors, people with disabilities, and people with lower incomes
Implement environmentally-friendly transportation solutions and projects that incorporate green stormwater infrastructure and plan for climate change
Promote economic vitality, economic development, and the creation of quality jobs
Maximize opportunities to leverage investment and services from public and private partners
Enhance safety and public health
Invest in repair and maintenance of existing and future infrastructure
Facilitate the reduction of vehicle miles traveled, travel times and greenhouse gas emissions
Incorporate the inclusion and implementation of complete street policies and other strategies that encourage safe accommodation of all people using the roads, regardless of mode of travel
Incentivize transit, bicycle, pedestrian, carpooling and other shared-ride options over driving alone
Maximize traffic reduction potential associated with the creation of housing in high-quality transit corridors