This project will develop a plan for a Class IV separated bikeway and the conversion of the existing Park and Ride into a Mobility Hub that offers access to a variety of sustainable transportation options. It will also include complete streets and smart corridor features and access improvements for people walking at four intersections along the corridor. 
Fact sheet | Hoja informativa | 情况介绍
Project Team
City of San Mateo (Sponsor)

SamTrans (Funding Partner)

San Mateo County Transportation Authority (Implementing Agency - TA Technical Assistance)
Project Goals
Expand transportation options

Increase access to safe, high-quality transit

Reduce emissions and enhance public health

Improve conditions for all non-motorized forms of transportation (e.g. walking, biking, scootering, etc.)
Project Location
City of San Mateo - 19th Ave. and Fashion Island Blvd, including the Caltrans Park and Ride Lot beneath the US101/SR92 interchange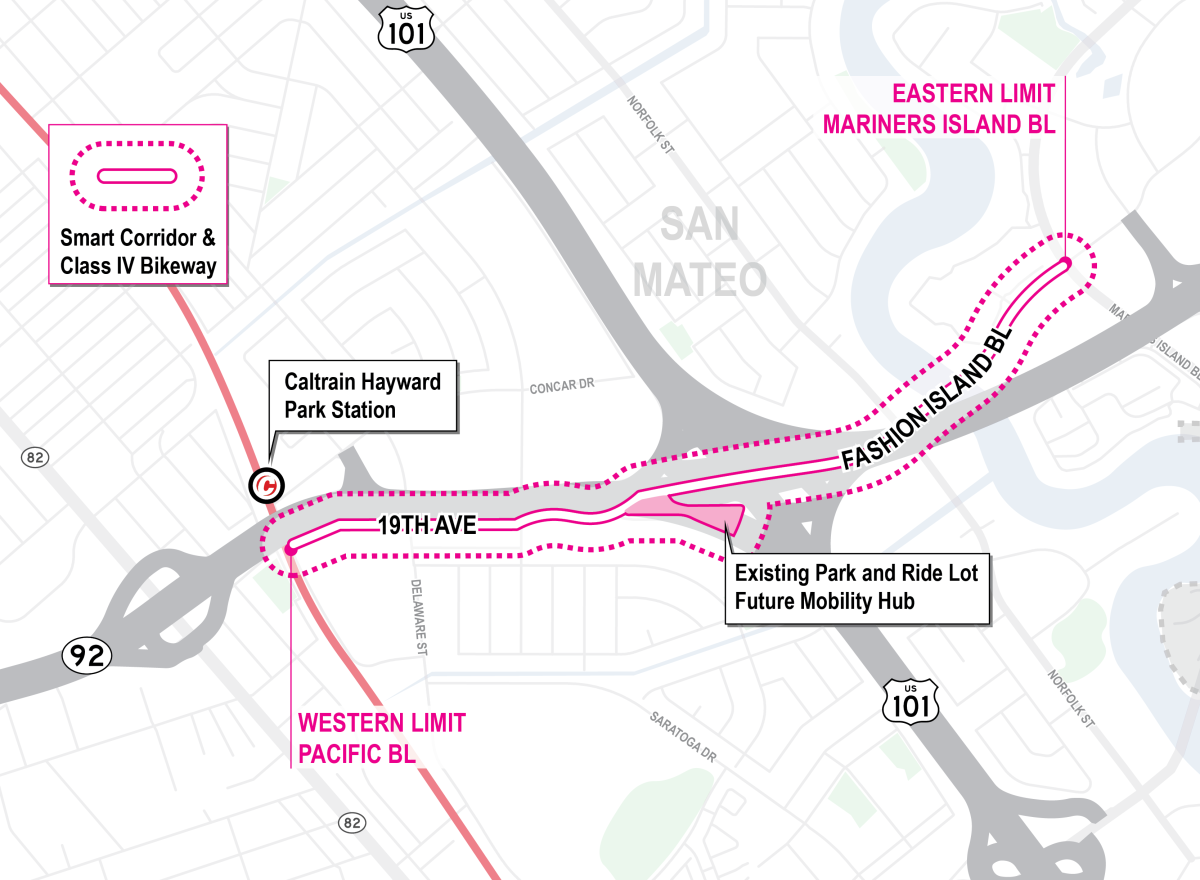 Project Timeline
Spring 2023: Assess existing conditions and develop infrastructure toolkit
Spring/Summer 2023: Phase 1 of community engagement to identify needs and mobility gaps
Summer 2023: Develop design alternatives to address community identified issues
Summer/Fall 2023: Phase 2 of community engagement to review design alternatives
Fall 2023: Select preferred alternative and develop an implementation strategy
Winter 2023: Create the draft and final Plan
Upcoming Events
Check back soon for more details!
Documents
Existing Conditions Report (coming late Spring 2023)
For more information or questions, please email info@smcta.com.